Foundation Laying of "PA Sangma International Medical College & Hospital" at USTM on 3rd October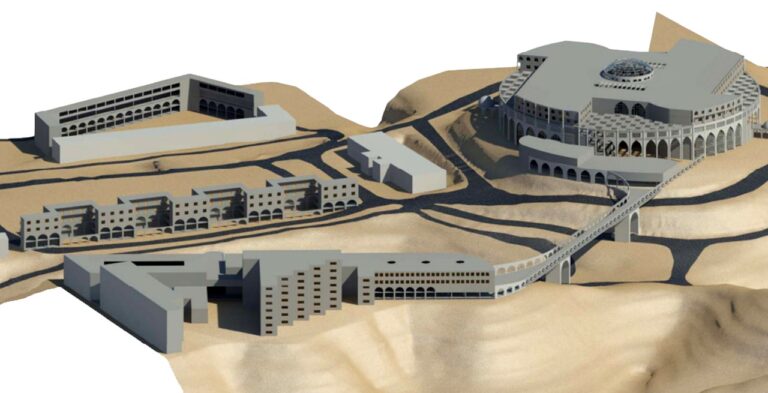 9th Mile, Khanapara, Ri Bhoi, September 29, 2022: The "P.A. Sangma International Medical College & Hospital"—a mega dream project of the University of Science & Technology Meghalaya and its founder Chancellor Shri Mahbubul Hoque—will see the beginning of implementation with the grand foundation laying ceremony to be held on the 3rd of October 2022 at the proposed medical college ground at USTM Campus.
Eminent doctors from all over the North East and from various parts of the country and abroad including Dr R. C. Deka, former Director, All India Institute of Medical Sciences and Dr Dhrubajyoti Borah, Vice Chancellor, Srimanta Sankaradeva University of Health Sciences, Madam Rhonda Vetere, Global Leader from USA; Dr Abdul Wase, Prof. of Medicine, USA; Mr Faisal Masood, Managing Partner, EO, USA will be present at USTM for the foundation laying ceremony.
The foundation laying will be done by Shri Conrad K Sangma, Hon'ble Chief Minister of Meghalaya. The Chief Minister will also address the programme after the foundation laying ceremony. The welcome address in the programme will be made by Shri Mahbubul Hoque, Chancellor, USTM while the presidential speech will be delivered by Shri R.S. Mooshahary, Hon'ble former Governor of Meghalaya. The programme will also be addressed by Madam Rhonda Vetere, Shri Lahkmen Rymbui, Hon'ble Home and Education Minister; Dr Abdul Wase, Dr Dhrubajyoti Borah, Mr Faisal Masood, Shri Dasakhitbha Lamare, Hon'ble Transport and PWD Minister; Shri James Sangma, Hon'ble Health Minister. Prof GD Sharma, VC, USTM will offer the vote of thanks.
The ceremony will be also graced by Lt Gen. Zameer Uddin Shah, Former VC, AMU; Dr. N. K. Choudhury, Principal Advisor, ERDF & former VC, Gauhati University; Dr. Mihir Kanti Choudhury, former Vice Chancellor of Tezpur University; Dr. A. C. Kotoki, Director, BBCI Guwahati; Dr Mirza Waqar Beg, Dr Mirza Aslam Beg, Dr Khursheed Alam, Ex University Health Officer, Aligarh; Dr. Sufian Beg from AMU; Dr. Sujit Bordhan, Registrar, SSUHS; Dr. Ilias Ali, Global Hospital, Hatigoan; Dr. Anup Barman, Director of Medical Education; Dr. Manoj Choudhury, Associate Director of Medical Education; Dr. S. K. Borthakur, Department of Botany, GU; Dr. B. P. Sharma, Ayurvedic College; Prof. M. H. Hazarika, Former Dean, Assam Agricultural University, Jorhat; Dr. MLA Rahman, Director, Rahman Hospital; Mr. P. J. Barua, Executive Editor, The Assam Tribune; Mr. Aseem Kazi, Programme Executive, All India Radio; Dr. Prasanta Rajguru, Editor-in-Chief, Prag News; Mr Pranay Bordoloi, Editor- In- Chief, DA News Plus, apart from other distinguished guests.
One of the main features of the Medical College and Hospital is a 200-bedded super speciality hospital with all kinds of technological facilities with cutting-edge research. Moreover, following its mission, this hospital will be made completely free for poor patients. Another significant perspective of this noble initiative is its emphasis on extensive research on healthcare. This new institution has its unique target: to attract patients and students from the ASEAN countries. During the initial stage, it will specially target patients and students from Bangladesh, Nepal and Bhutan.